The Pediatric Complex Care Association offers multiple educational opportunities to its members including an annual educational conference, quarterly Member Forums, and access to the PCCA list serve (Google Group) for posting questions and sharing information with other member organizations.
Annual Educational Conference
The annual educational conference offers attendees multiple plenary and breakout sessions on topics of interest for a wide variety of disciplines, as well as access to our exhibitor hall to learn about new products and services available to meet the needs of the children we serve. The conference also offers an excellent opportunity for attendees to network with their peers from post-acute and long-term care organizations.
Groups & Forums
The Association presents quarterly Member Forums on a variety of topics. These Forums are recorded and can be accessed on demand.
Example group topics:
Oral Care for Children with Medical Complexity
Implementation of Best Practices for Enteral Tube Feedings
Impact & Opportunities of Federal Workforce Policies for PCCA Members.
Example Forum Discussions:
In reviewing our infection prevention protocol for ventilator assisted pneumonias the issue of using Peridex for oral care came up. Is this common practice in children on ventilators long term? Are there other oral care practices that are used in this population? The actual incidence of VAP is rare here.
Our organization is in the process of developing protocols for management of hypothermia with a focus on the use of passive rewarming techniques. We are also interested to know if anyone is using active rewarming devices in their facilities. If you are able to share any protocols or guidelines, we would be appreciative.
Our facility is working on plans for a new building and would like recommendations for a nurse call system. Our clients have pediatric complex medical and behavioral needs. Therefore, we are looking for a call light system that has the capability of calling for assist in and out of the residential areas, as well as an elopement component and variation in tones with alarms, such as CNA assist, Nurse assist, Code blue, etc. Any assistance/recommendations would be great.
Just curious as to what other facilities are doing in regards to nurse: patient ratio's and number of licensed or certified nursing staff. We currently are assigning one nurse to every 4 to 5 patients. We use only RN/LPN staff but if needed have used certified med aides. We have a large population of trach and vent patients. We also have RT's on each of our pediatric units. I would love to hear feedback for others if they are using med aides or nursing assistants and how this has been working for them. Thanks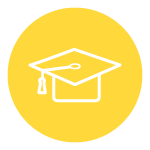 PCCA Member Educational Benefits
Reduced conference registration fees.
Free quarterly Member Forums.
Access to the PCCA list serve/Google group.